Brembo Brake Master Cylinder Review
May 14, 2019
Is the Brembo 19 RCS the right Master Cylinder upgrade for your bike?
Brembo 19RCS Master Cylinder
Brembo's popularity begins with race machines being tested at the absolute limits, at race tracks around the globe. The 19RCS Master Cylinder is a great option for dual-caliper, four-piston brake caliper setups. The name is derived from a massive 19mm piston that provides the best stopping power possible.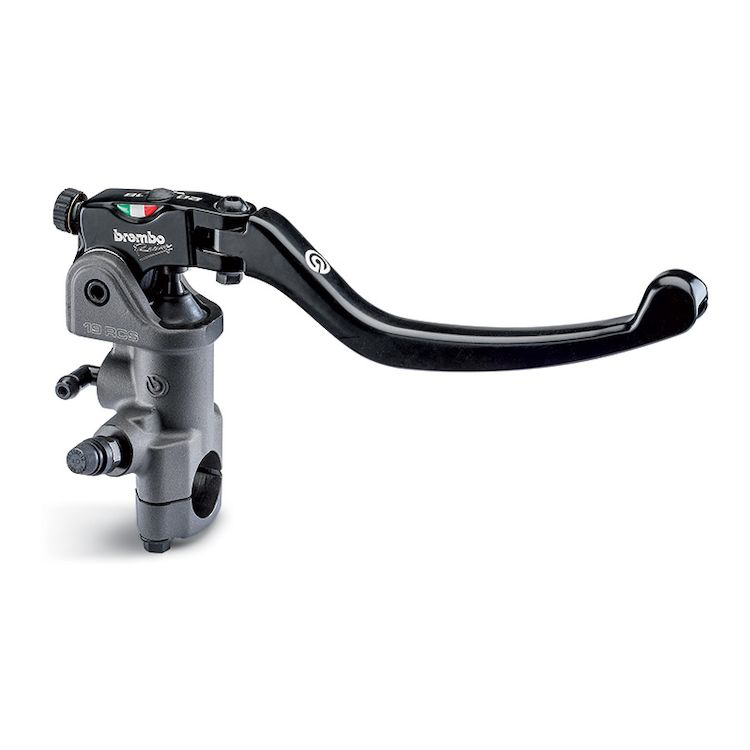 Brembo RCS radial brake master cylinders allow the rider to choose between power or precision in relation to road conditions, the weather, personal preference for feel and familiarity with the bike. This patented master cylinder, derived directly from the unit used in MotoGP, features an innovative adjustment system that allows the same master cylinder to cater for the many different requirements of even the most exacting customer.
Brembo brakes are known in the industry for race level performance and reliability.


Created specifically to bring MotoGP and Superbike technology to countless enthusiasts, the Brembo RCS radial master cylinder sets new standards for high performance brake components in terms of technology and style.
The RCS system consists of an adjuster that sets the brake lever pivot distance to either 18 or 20 mm, for the perfect feedback between rider and machine: setting the pivot distance to 20 mm makes the braking system more reactive and immediate, while a pivot distance of 18 mm makes it more precisely controllable.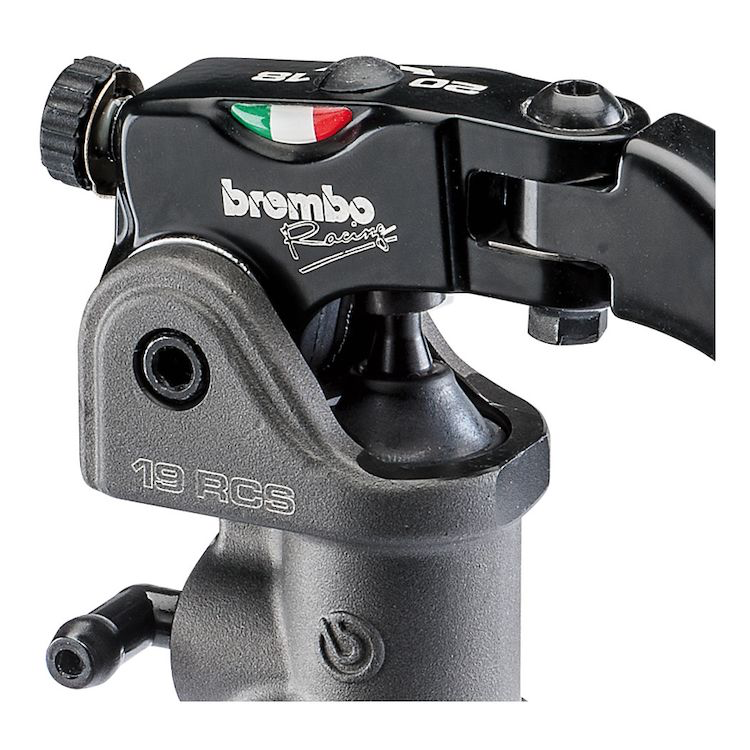 Changing between the two settings is extremely quick: simply adjust the master cylinder pivot distance by turning the adjuster on the front of the guide lever with cam mechanism by 180° using a screwdriver (red indicates 18 mm, black indicates 20 mm). This changes braking power distribution without modifying the pure power of the system itself.
Forged aluminum body
Hard anodized finish
Adjustable and folding aluminum lever
Large 19mm piston
Lever ratio of 18mm and 20mm
Brake fluid: DOT 4
Mounts to standard 7/8 (22mm) diameter handlebars
Includes universal brake light switch
Includes double banjo bolt (M10x1.0)
Compatible with most OEM ABS brake systems