Why does my bike need a servo eliminator?
Jul 1, 2019
Have you ever installed a new exhaust (slipon or full system) and then gotten a check engine light? The servo motor could be the culprit. Good news! There is a very easy fix from the folks at Healtech Electronics.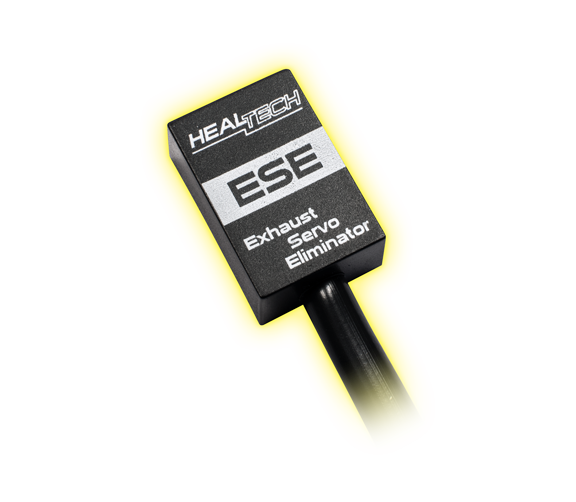 OEM exhaust cans and systems won't win a beauty contest these days (and rarely did they in the past), they weigh a lot more than the aftermarket counterparts, sound crap and you never reach the bike's full potential with them. Whatever is the reason to change your end-can or whole system, many riders swap to an aftermarket exhaust (see SC-Project and Arrow).
In most cases, removing the exhaust valve will leave you with the dreaded FI light. Especially since the S1000RR has multiple flapper valves. One is in the crossover tube in the collectors, the other is in the link pipe, so be sure to pickup 2 servo eliminators. For the BMW, the part number is ESE-B01.
Install the ESE to take care of that so that the FI light will come on only when it has to – when there's a trouble with the engine.
Built-in microprocessor ensures optimal function and offers great compatibility. If your bike is equipped with an exhaust servo, you ll need an ESE module either if you replace the exhaust system or add a fuel controller module (or both).