What makes up an AEM Factory sprocket carrier
Dec 26, 2018
Have you ever seen an awesome Ducati with a super trick rear sprocket "area" and wondered what was needed to make your bike look like that? Here is a breakdown of what is needed to put together the best sprocket carrier setup for your Ducati.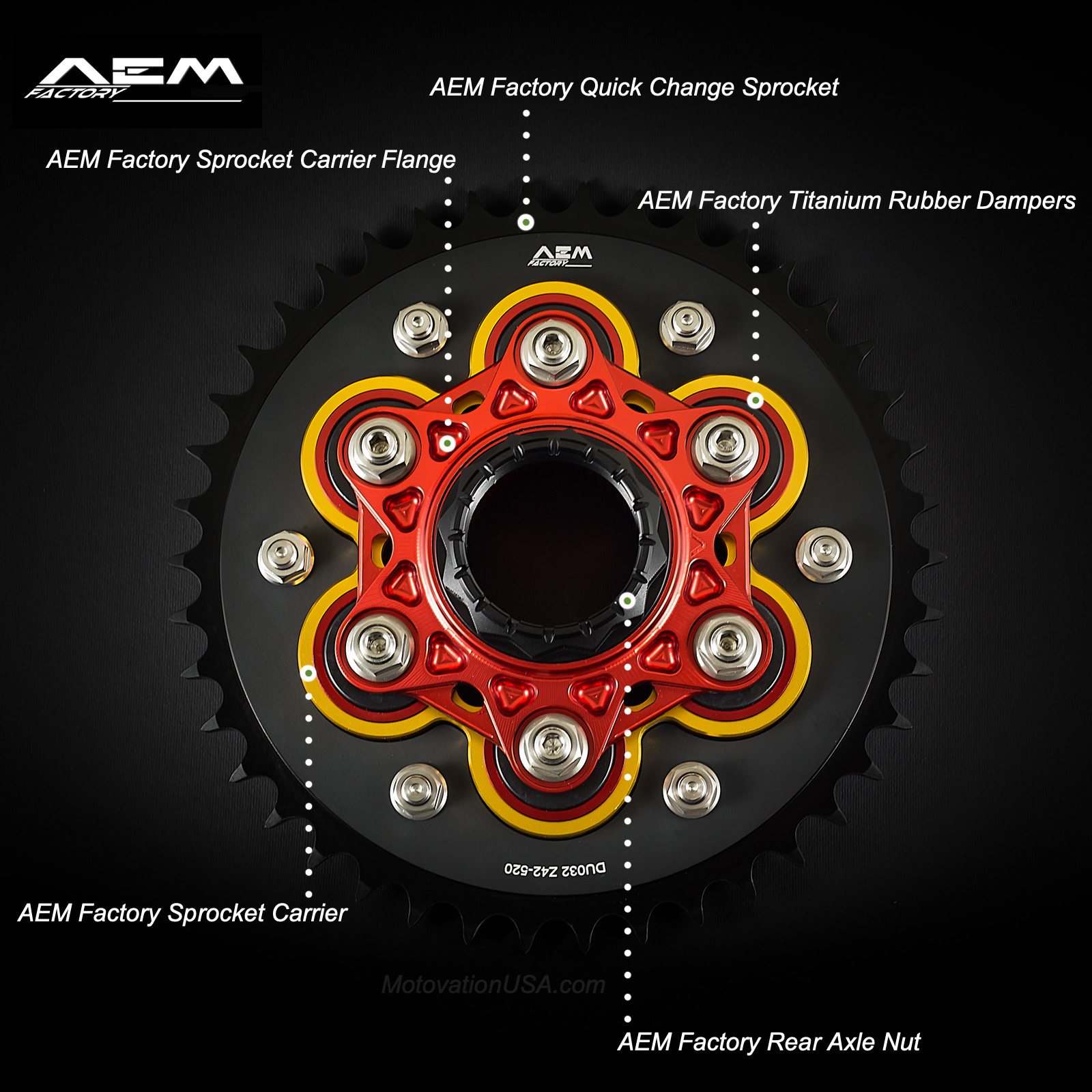 Anatomy of a sprocket carrier group:
1. The Sprocket Ring Gear (or simply Sprocket)
Chances are you know what a standard sprocket looks like, but you may not have see a "quick change" sprocket. The idea on a quick change sprocket is that you only need to remove and replace the OUTER ring of the sprocket (the area with the teeth). This lets you have a setup for taller gearing, higher top end speed, or more acceleration depending on your track. The quick change sprocket leaves the sprocket carrier and everything else installed on the bike, while you only swap out the outer tooth area.
The sprocket carrier is the center piece that the sprocket outer ring gear will attach to. The carrier may not be necessary for a standard sprocket, because the standard sprocket typically is one solid piece and has the carrier "built in".
3. The Sprocket Carrier Flange
The sprocket carrier flange is the most visible part of the whole kit. The flange will hold the sprocket (or sprocket carrier if you have that style) onto the hub. Typically this piece that most people order because it will look good even on the stock sprocket setup. Typically an aftermarket flange is made of aluminum and is lighter than the stock piece. Rotating mass is a great place to save weight!
The final piece to the puzzle. The rear axle nut caps off the entire setup. Lighter and more durable than the stock nut, a colored axle nut will set off your sprocket setup nicely. Sometimes a black axle nut on stop of a red or gold carrier looks amazing.
EXTRAS:
The rubber "cush drive" studs that sit inside the carrier are an item that is typically replaced due to the stock hardware being poor quality, and wearing out pre-maturely. Titanium versions are the best option when upgrading and are typically even cheaper than the heavy stock hardware.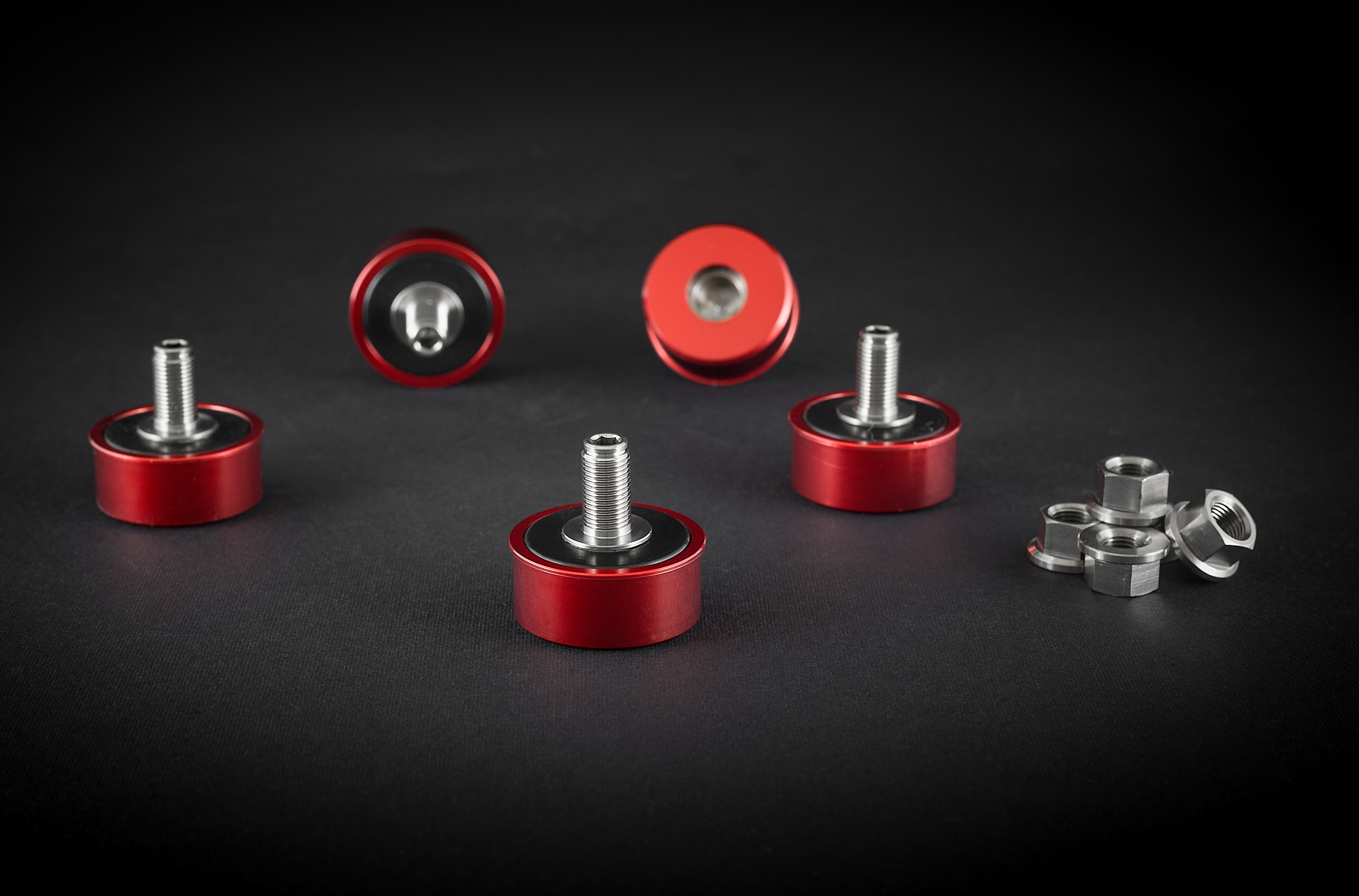 Sprocket Carrier Flange and Sprocket Carrier Nuts are a great way to add some custom color touches to your setup.