Ducabike Gas Cap
Feb 14, 2019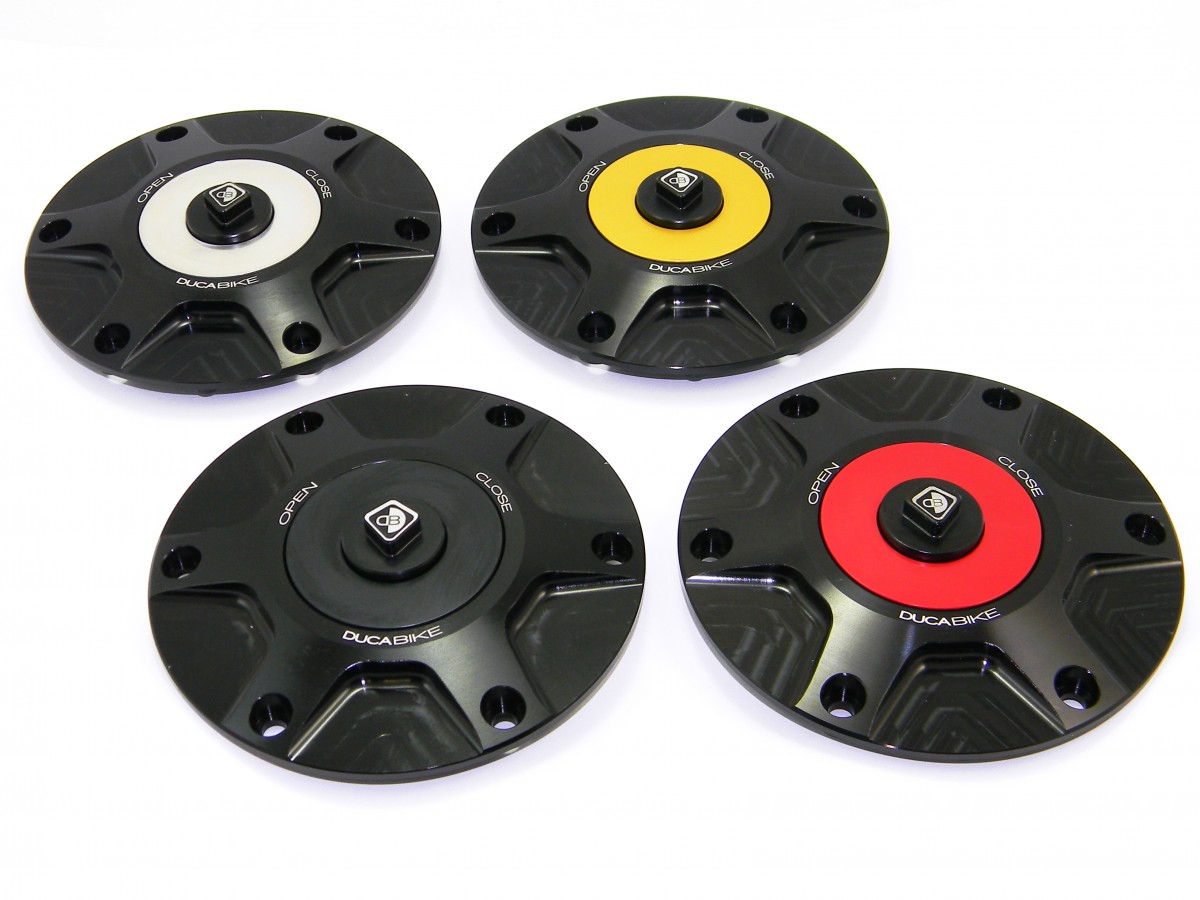 DUCABIKE Gas Cap for the Ducati Hypermotard 950
Finally! A good looking fuel cap for the Hyper!!!
DUCABIKE set out to create the most unique products to make your Ducati® your own. Made in Italy, Ducabike parts are designed specifically for Ducati owners.
DUCABIKE designs, develops, manufactures and markets its products to give the Ducati rider the most amazing parts and accessories in the world. Ducabike has been a leader in unique accessories for your Italian beauty for decades.
This Ducabike fuel cap includes a carbon fiber "key" designed to easily open the gas cap.
The carbon fiber gas cap key is able to be carried on a key chain, or is able to be attached to the gas cap itself via a set screw.
MotovationUSA.com is the preferred Ducabike distributor for all of North America.