What parts does Rizoma make for my Yamaha R1?
Jan 19, 2019
Does Rizoma make parts for the 2015+ Yamaha R1?
You bet your tuning fork they do! (Yes, the Yamaha logo is a tuning fork. The company heritage is based heavily on musical instrument design and production).
RIZOMA BILLET ALUMINUM GAS CAP
These high quality Rizoma Gas Caps are an easy way to add a custom touch to your motorcycle.
These custom fuel filler caps come with a special Rizoma key for added safety and ease of use. A spare key is included, and replacements are available if needed.
Comes with everything required and is an easy install.
Rizoma makes some of the cleanest looking under-tail fender eliminators. Rizoma tail tidy kits offer both form and function.
This multi adjustable kit includes license plate supports (for different size license plates), LED License Plate Light, Aftermarket Turn Signal Brackets and Removable Reflector kit. (Image below shows the EURO license plate holder. The USA sized plate holder is included).
Rizoma SPORT R Rear Sets are designed with the highest quality components and carry the legendary build quality riders have come to expect from Rizoma.
Rearsets machined from billet aluminum. Adjustable to 18 positions thanks to the eccentric system mounted on the longitudinal carriage. Compatible with Reverse Shift.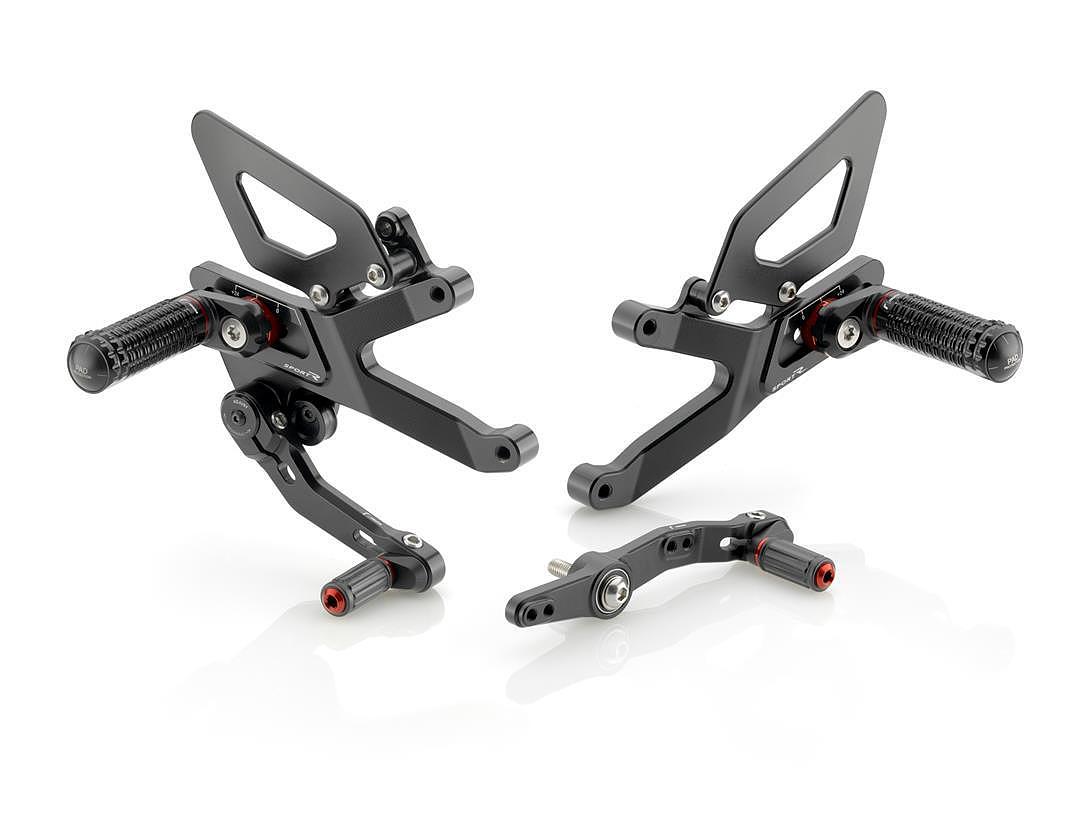 "SHAPE" LEFT SIDE ENGINE GUARD BY RIZOMA
These high quality Rizoma Engine Sliders are a stylish way to protect your engine from any damage. These guards are essential whether you are on the street or at the track. Made from high quality aluminum and delrin for added protection. The parts that are subject to wear can be replaced to ensure your bike looks as good as new even after a fall. Rizoma consistently produces the best quality accessories for your motorcycle.
Rizoma offers many other parts and accessories for the Yamaha R1.
Frame Sliders
Fork Sliders
Axle Sliders
Grips
LED Turn Signals
Bar Ends
and more....