What makes a Harley Bagger a Race Bike?
Sep 21, 2023
With Motoamerica adding the Bagger Cup series, many of our customers are asking us how different the Bagger Cup race bikes are than the regular Harley Davidson street machines.
The truth is, these are Harley Davidsons according to the engine and badging, but the bike itself is a true custom sportbike under all that bodywork!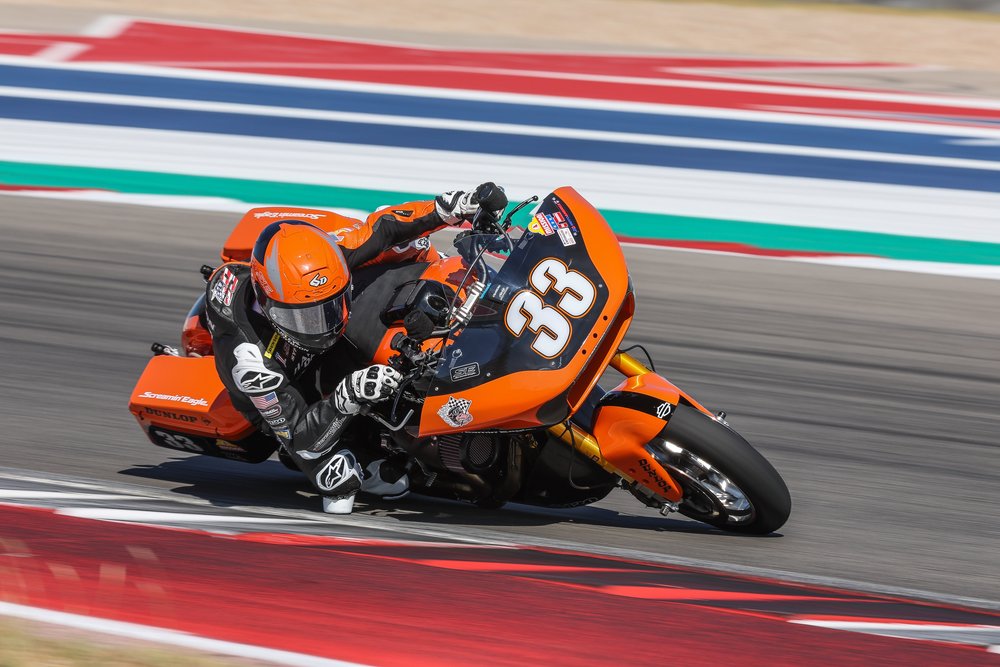 A Harley bagger race bike is a unique and specialized motorcycle built for competitive racing, typically on oval or road racing tracks. It combines the iconic design and features of a Harley-Davidson bagger with significant modifications to enhance its performance and handling. Here are some key elements that make a Harley bagger race bike:
Engine Modifications:

Increased Displacement: The stock Harley engine is often modified to have a larger displacement, providing more power and torque.
High-Performance Components: Aftermarket performance parts such as camshafts, pistons, and cylinder heads are used to optimize the engine's output.
Tuning: Extensive tuning is done to maximize power delivery and throttle response.
Belt to chain drive conversions allow for sportbike sprockets and gearing, as well as improved power delivery.

Suspension Upgrades:

Racing-specific suspension components are added to improve handling and stability at high speeds.
Adjustable suspension provided by brands like Bitubo and Ohlins, allow for fine-tuning according to the specific racing conditions.



Braking System:

Upgraded Accossato or Brembo brakes with larger rotors and high-performance brake pads are installed to provide better stopping power.
Racing brake calipers and master cylinders may be used for improved control.



Weight Reduction:

Non-essential components and accessories are removed to reduce the bike's weight and improve its power-to-weight ratio.
Even the swingarms are often hollowed out and stripped of any sections that are not required for strength.
Carbon fiber everywhere possible!



Aerodynamic Modifications:

Bagger-style fairings and saddlebags are typically replaced with streamlined racing fairings to reduce drag and increase top speed.
Windshields may be replaced with lower-profile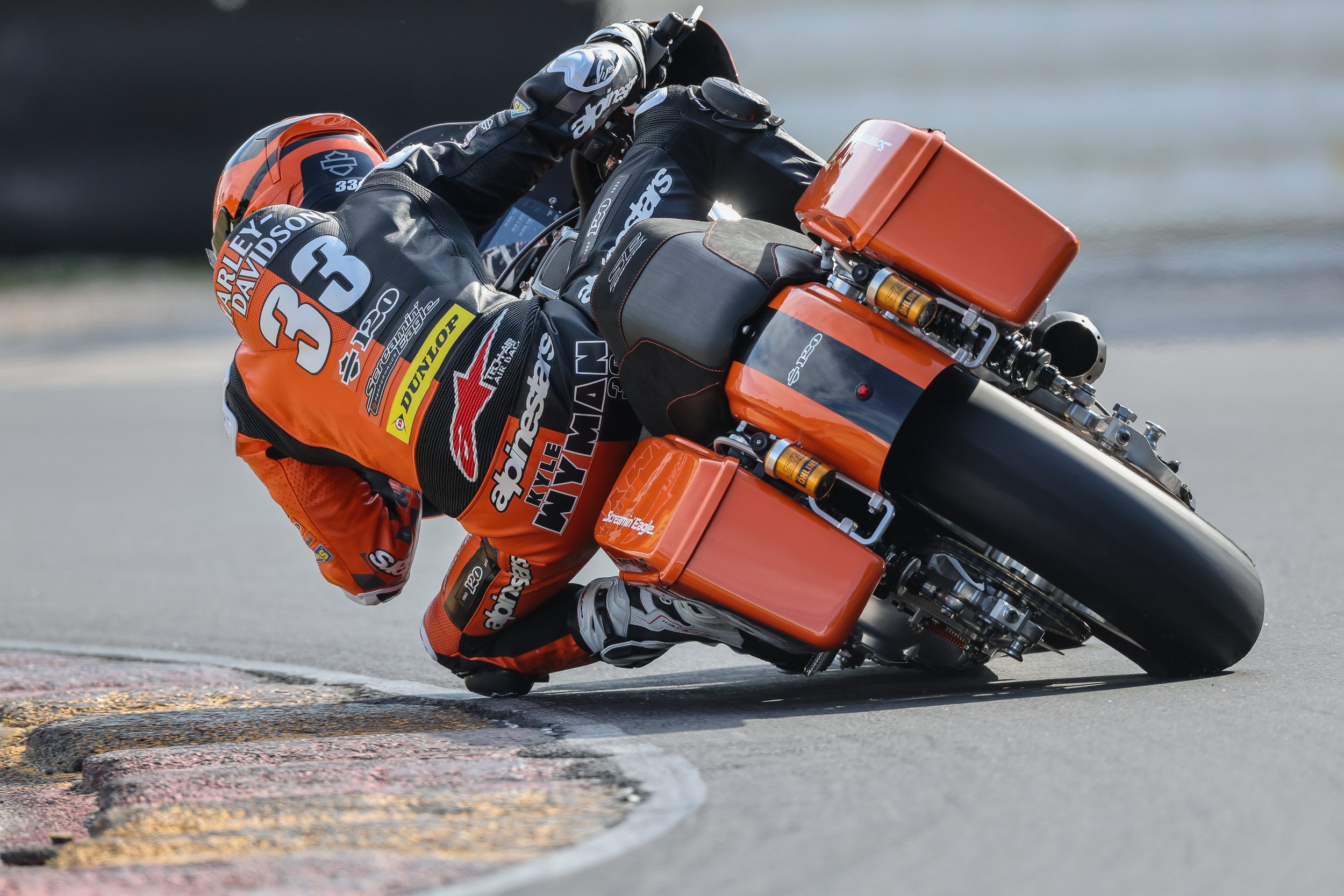 The lap times these bikes are capable of, is truly mind blowing. Watching our buddy Kyle Wyman move his race bike around COTA is an amazing sight.
We encourage you to check out a Bagger Cup race in your area. You will have a new found respect for V-Twin racing, and we are certain you will walk away knowing that these are not your Grandpa's Harley Davidsons.