Motovation Bar End Sliders Installation Instructions
***PLEASE NOTE: Motovation must insist that all protection parts and accessories are professionally installed to ensure proper fitment and maximum protection. These instructions are for reference only, and do not reference a specific bike model. Your installation procedure may vary.***
Motovation Universal Bar End Sliders

These bar ends have been designed to offer unsurpassed protection to bars and clipons in the unfortunate event of a lowside or tip over, as well as added weight to the bars to reduce vibration. These bar ends allow for the color accent ring to be removed, thus allowing a standard clamp on style bar end mirror to be mounted in place of the color ring. Riders around the world have tested our products on the street and track with outstanding results.
NOTE: The bar ends are sized to fit and offer various sizes based on the internal diameter of your handlebar or clip-ons. Please make sure you have measured your inner diameter, and use the appropriate bar end size brass expansion pieces. Multiple sizes are included.
Typically a Motovation bar end slider kit will include: (some models may vary slightly)
(2) Motovation bar end slider pucks
(2) Stainless Steel weighted base inserts
(2) Aluminum Color Accent Rings (unless bar end mirror will be used in its place)
(2) Stainless Steel socket head bolts
(4) Pairs of brass wedge expansion fit inserts (multiple sizes)
(2) Pairs of brass threaded inserts (multiple sizes - threads into stainless steel base)
(*) some kits will include rubber o-rings for additional vibration dampening
NOTE: Optional weighted thread-in brass extensions are available to increase the bar end weight.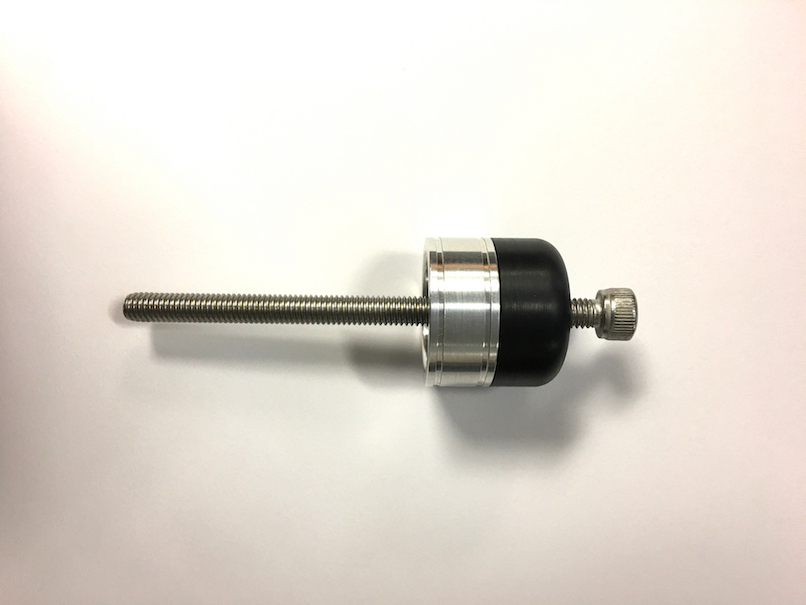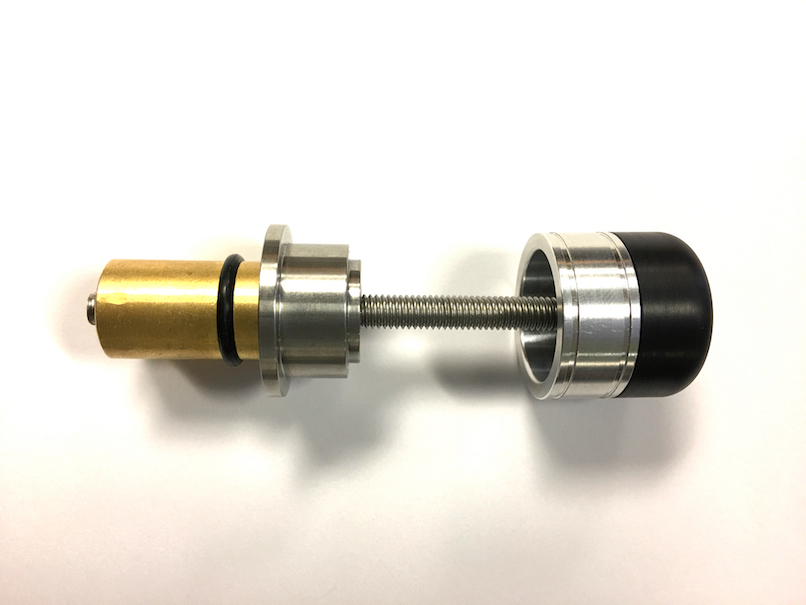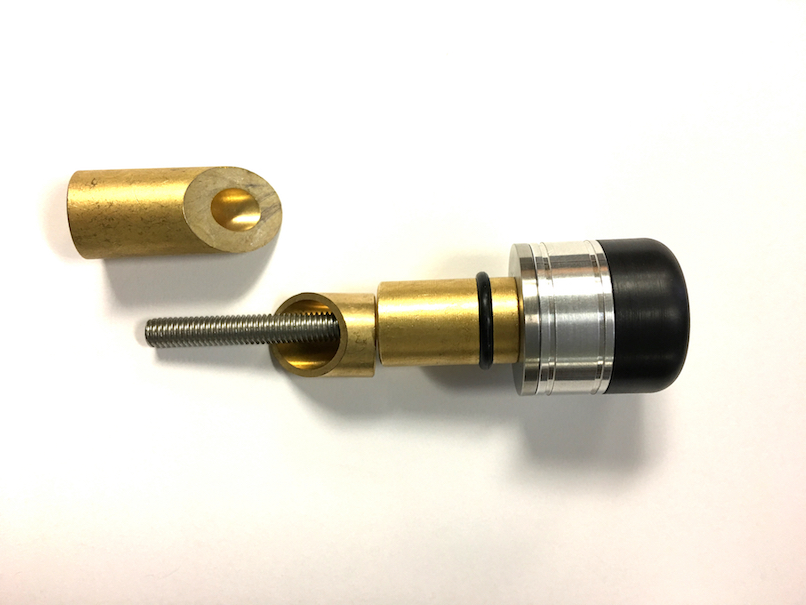 *Shown below with a CRG Arrow bar end mirror mounted in place of the color accent ring.
*Shown below with OPTIONAL EXTENDED WEIGHT KIT installed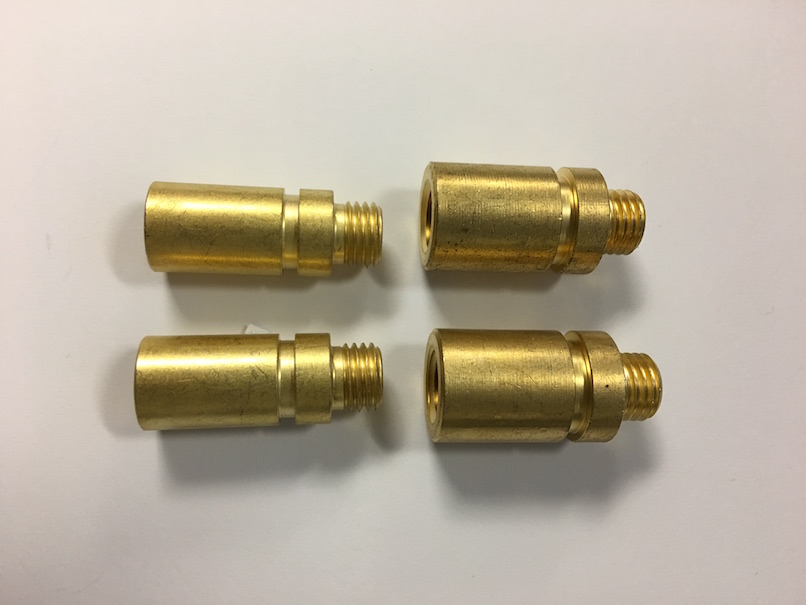 INSTRUCTIONS:
Remove the stock bar end.
Pre-Assemble the Motovation bar end as shown.
Turn the head of the screw while holding the brass inserts until the expanding brass inserts are barely able to be pressed into the handlebar/clipon opening. 
Press the bar end all the way into your handlebar/clipon opening. The tension of the brass inside your bars is what will hold the brass inserts as you further tighten the bolt, causing the brass to expand, and securely hold the bar end in place.
Make sure there is enough clearance for the throttle to twist and snap back closed without any interference.
Finish tightening the bar end bolt until snug.  Do NOT over tighten. The use of blue Loctite is recommended.
If installing these with bar end mirrors, follow the same procedure without using the color accent ring. Instead, install your mirror in its place.
Note: Some applications may be too tight to include the rubber o-ring in installation. In this case, it is ok to remove the o-ring from the install.
Please double check your install and feel free to CONTACT US with any questions. Motovation is not responsible for any damage during installation and recommends professional installation for all parts and accessories.
Motorcycles can be dangerous. Motovation has no control over the usage of any part and expects their customers to exercise good judgment as to the proper selection, installation, use and maintenance of any part. Motovation assumes no responsibility for damage or injury of any kind because of the misuse or improper installation or application of any part in any way by any person. MotovationUSA shall not be liable for any indirect or consequential damages whatsoever.