How to Measure Inner Diameter and Outer Diameter
Nov 29, 2022
Inner Diameter (ID) and Outer Diameter (OD)
What's the difference?! And why do I need to know it?!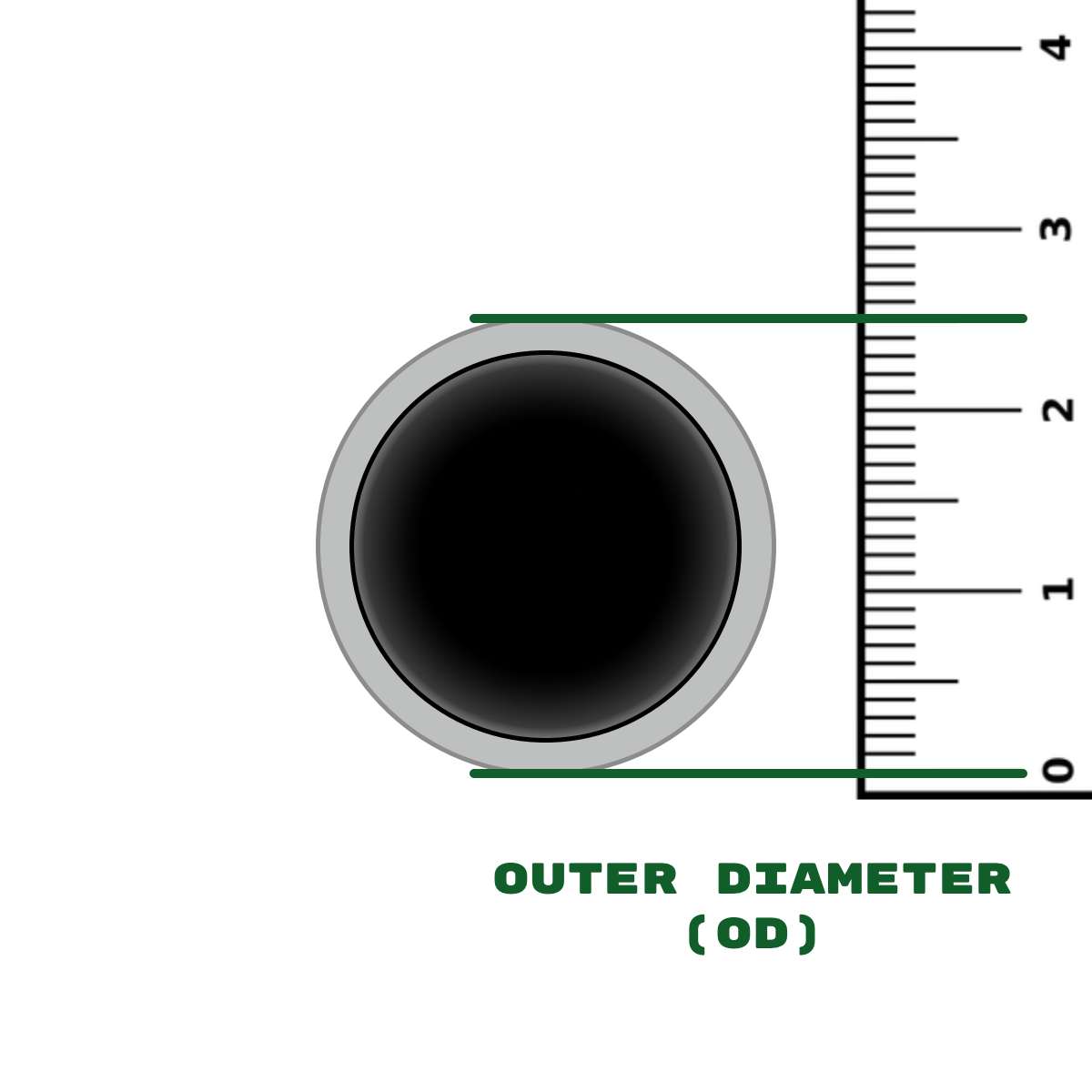 The concept is simple, but it can get confusing if you are ordering accessories for your motorcycle's handlebars. When ordering bar end mirrors, brake lever guards, or accessories that will fit in or around your bars, the Inner Diameter and Outer Diameter of your bars become an important measurement.
Obviously, most motorcycle handlebars are made from pipe that has been bent or cut in a way that allows for the controls to be mounted in a convenient location for the rider.
A pipe, in it's basic form, has an Outer Diameter (OD), which is measured from the widest outside points. The Inner Diameter (ID) is a measure of void inside the bar. Understanding of these two measurements is crucial when updating the cockpit to your liking.
Items like the Rizoma Reverse Retro Mirrors will utilize the Outer Diameter (OD) while the Adapter will utilize the Inner Diameter (ID) measurement.
Another example would be the Bonamici Brake Lever Guard. This guard will attach via an adapter that will utilize the Inner Diameter (ID) of the bar.
The best way to measure these two different distances is through the use of a caliper. This tool will allow you to accurately determine the ID and OD in a few seconds. A slightly harder way to measure these distances is by holding a ruler or measuring tape up to the end of the bar to determine the OD and ID of the bar.
Often, adapters will tighten to fit inside the bar, so they will list a range that it will fit e.g. "This adapter will attach to any motorcycle with handlebars/clipons with an external diameter of 22 mm and an internal diameter of between 13.5 - 20 mm. Simply measure the inside of your handlebar opening, to make sure that you can slide this in, and expand it."
This means that as you tighten the bolt, the end of the adapter will expand and grip the inside of the bar.