How to earn a discount at MotovationUSA.com
Jul 9, 2019
Here at MotovationUSA.com we work hard to be the best parts at the best prices. Here is a way to make your parts purchase even better!
Earn discounts by leaving product reviews.
Sounds simple right? Well, it is! With a free MotovationUSA.com account, you automatically earn reward points for every purchase you make on our site. These reward points can be applied as discounts on your next order. Log into your account, and the "details" section of your account will show your current reward point balance, as well as your recent order history. In addition to the reward points you earn with every order, you can earn bonus reward points in the following ways:
1. Leave a Product Rating
This is a very simple way to show an overall satisfaction with the product itself. 5 Stars is the goal. If the product matches the description and is a quality part, then 5 stars it is! If you feel the part was not exactly what you expected, then maybe a 4 star rating is in order. Note: for anything lower than a 5 star, we highly recommend you take the next step and leave an actual product review. A product rating will earn a small amount of reward points, a full product review earns much more!
2. Leave a Product Review (The MOST helpful to other riders)
This is where you can really provide useful information to other riders. Was the part you ordered very light and durable? Tell the others! Was the exhaust the best sounding exhaust you have heard? Speak your mind! These detailed reviews are the best way to show your fellow riders the real world details that are sometimes not able to be conveyed in a description. If you like the part you orders, chances are others will enjoy hearing your experience.
To be fair, please leave your product review about the actual product. If the shipment was delayed, or you found the website difficult to use, this is not the place for that information. This review should be about your parts experience. Was it lightweight? Was it a perfect color match for your bikes paint? Did the exhaust install easily?
3. Leave a forum post/review on your favorite forum
Most of us are on forums anyway, why not post a review and product link? The best thing about forums is that they capture the public opinion and allow discussions. If you found a great looking and perfect fitting part for your bike...chances are that others are looking for the same thing! Post a link, write your thoughts and experience about the parts and shopping experience with MotovationUSA.com to your favorite forum. These posts live forever, and are commonly read by your fellow riders. Once you have posted your forum post, simply send us a link to it, and we will credit your account with the bonus reward points.
4. Create a YouTube video review (Earns the MOST reward point bonus)
By far, the most helpful thing you can do when you are happy with your motorcycle parts, is to create a YouTube video about them. Unboxing, installation tips, even just your thoughts on the parts. All of these are great ways to show your fellow motorcycle enthusiasts how you feel about the parts themselves. Creating a YouTube video may take you a few minutes, and that is why we reward a video much higher than a standard product review. The amount of information that you can convey in a video is very helpful. Once you have posted your video, simply send us a link to it, and we will credit your account with the bonus reward points.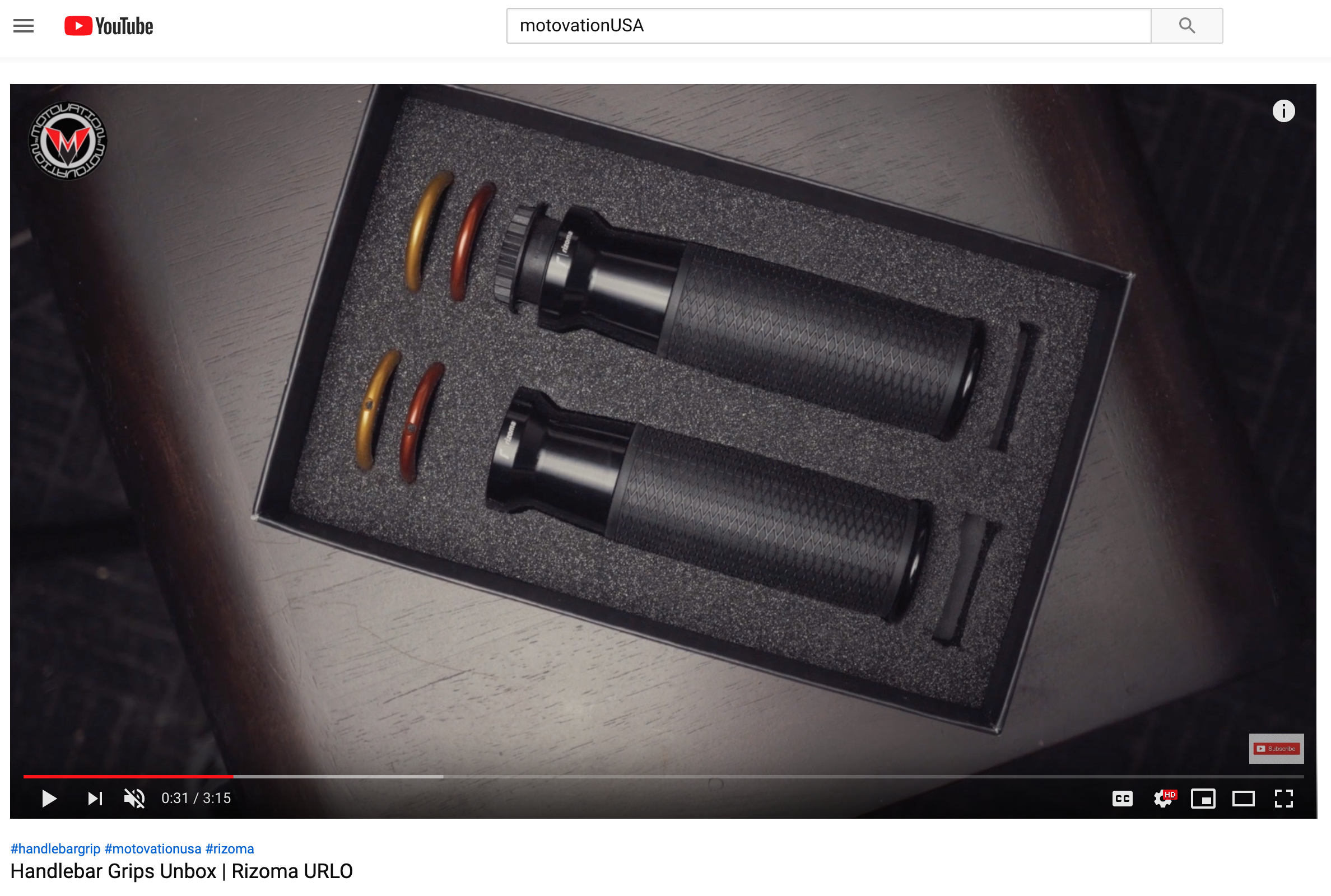 If ever you have any feedback for MotovationUSA.com regarding parts, service, or overall experience....we want to know! Good or bad, we are here to make your bike your dream machine! We work hard to be the best, and we welcome any feedback and suggestions.
Log in to your account, and start earning reward points RIGHT NOW!
*Reviews may take 48 hours to process. Reward points are awarded once the review has been processed. Vulgar or irrelevant reviews may not be processed.