Evotech Performance Frame Sliders - Aprilia Tuono 660
Jul 26, 2021
Aprilia Tuono 660 Frame Sliders by Evotech Performance
Evotech Performance quickly became a well known motorcycle parts company from the UK with their extensive line of protection products. Evotech Performance produces some of the best radiator and oil cooler guards on the market. Unique design tail tidy kits and adjustable folding levers are just a few of the products that keep Evotech Performance on top of the game when it comes to form and function combined.
Evotech Performance have designed and manufactured these Aprilia Tuono 660 crash protection sliders that are easy to install and offer the best protection for your bike.
Simply attaching to your Tuono 660's existing mounting points, No modification or cutting is required. These are designed to fit perfectly with the stock bodywork.
The mounts are CNC machined from aircraft grade billet aluminum and finished in a exterior black powder coated for longevity.
The Aprilia Tuono 660 frame sliders are made from high performance engineering polymer that will help to protect your motorcycle in the event of a spill. Two sliders, mounts, fixings and new pictorial instructions are included in the kit.
Evotech offers individual replacement parts in the event of a spill. You can easily get replacement slider pucks if you ever need them. #rideprotected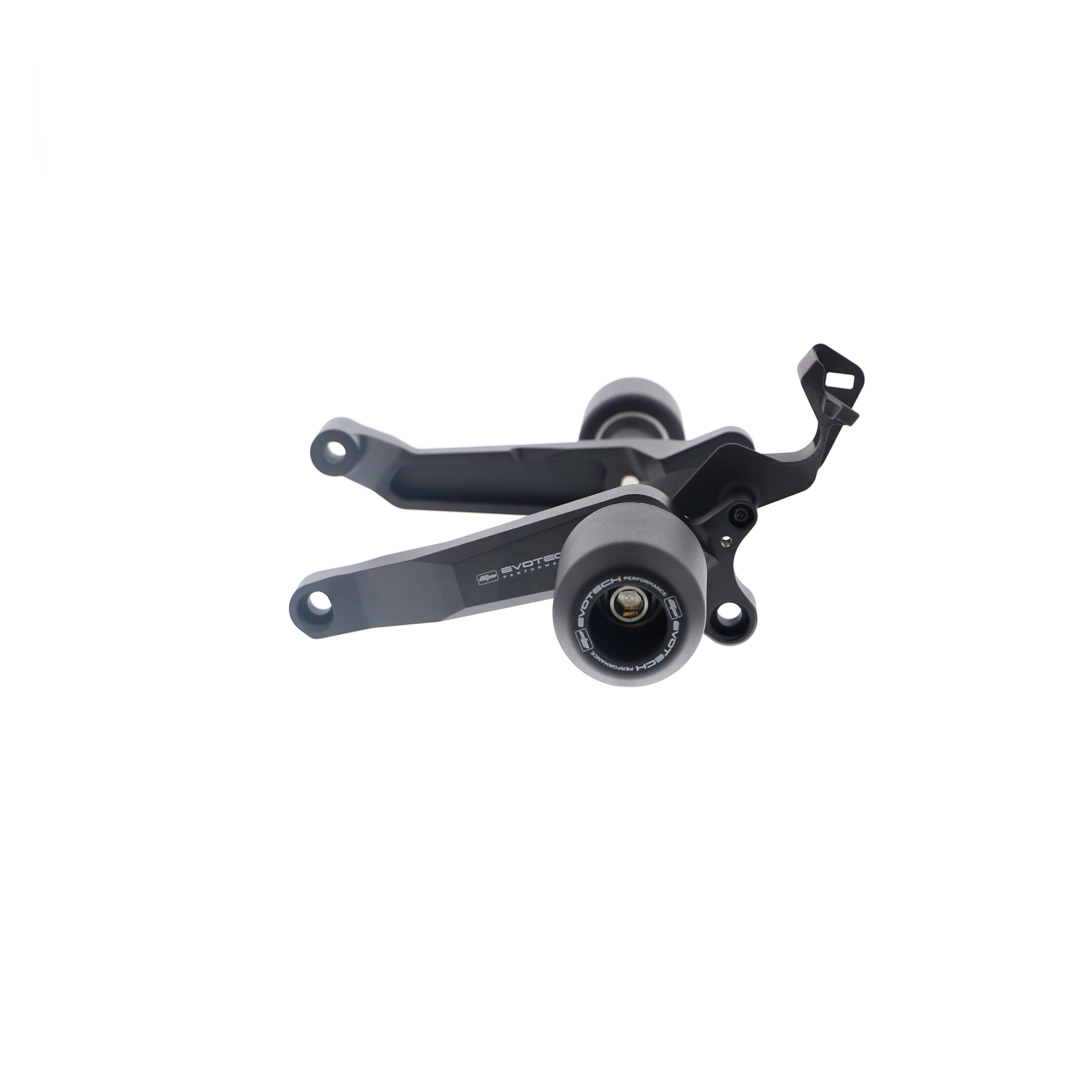 For more photos and pricing, click here: https://www.motovationusa.com/best-frame-sliders-by-evotech-performance-aprilia-tuono660-PRN015476
Installation instructions can be found here: https://www.motovationusa.com/files/attachments/8399/015476apriliatuono660crashprotection.pdf