Ducati Panigale Rearsets by AEM Factory
Feb 5, 2019
AEM Factory parts are made in Italy with a supreme attention to detail. When you want to stand out from the crowd, AEM parts are the way to go!
AEM Factory Part # DU077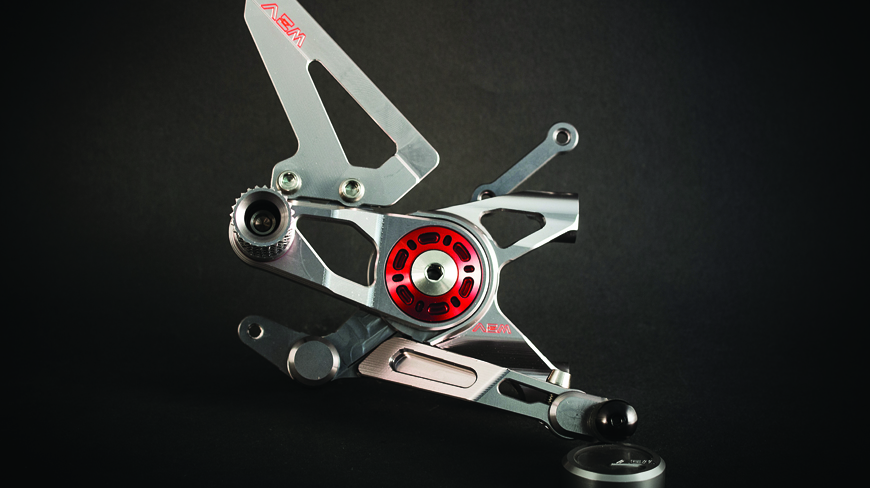 AEM Factory racing rearsets come with distinctive eccentric adjustment, and thanks to its 5-points settings you can achieve the most comfortable position when riding, both raising and moving footpegs rearward. This allows you to setup your Ducati Panigale foot controls to be exactly where you want them. No need to be forced to ride in the stock position.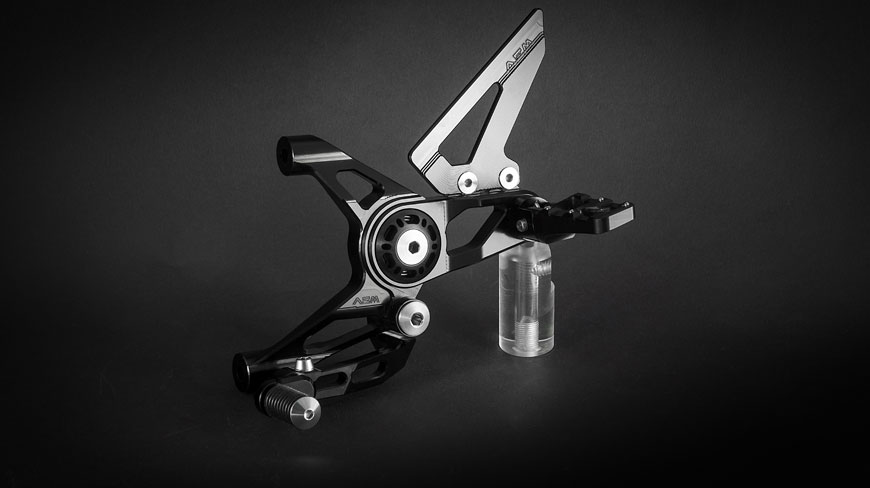 These rearsets are supplied with fixed pegs, but AEM Factory folding pegs are available separately. This allows you to swap from a fixed footpeg to a folding solution if you prefer. Many riders find that they prefer fixed pegs, because they provide direct feedback to the rider if the lean angle is such that the pegs are touching the ground. A folding peg may begin to push the riders foot off the peg if the peg begins to fold upward during heavy lean angles.
"AEM Factory parts are hand made in Italy to perfection"
Adjustable peg and toe peg position for proper contact
Highly durable material for street or track use
High grip footpegs to reduce any slippage
Titanium hardware included for weight reduction and strength
AEM Factory parts are distributed in the USA by MotovationUSA.com