Gloss Carbon vs Matte Carbon Fiber
May 18, 2019
Carbon Fiber is becoming more and more popular with many OEM bike parts coming in carbon fiber from the factory.
Should you choose Gloss finish or Matte Finish for your carbon fiber parts?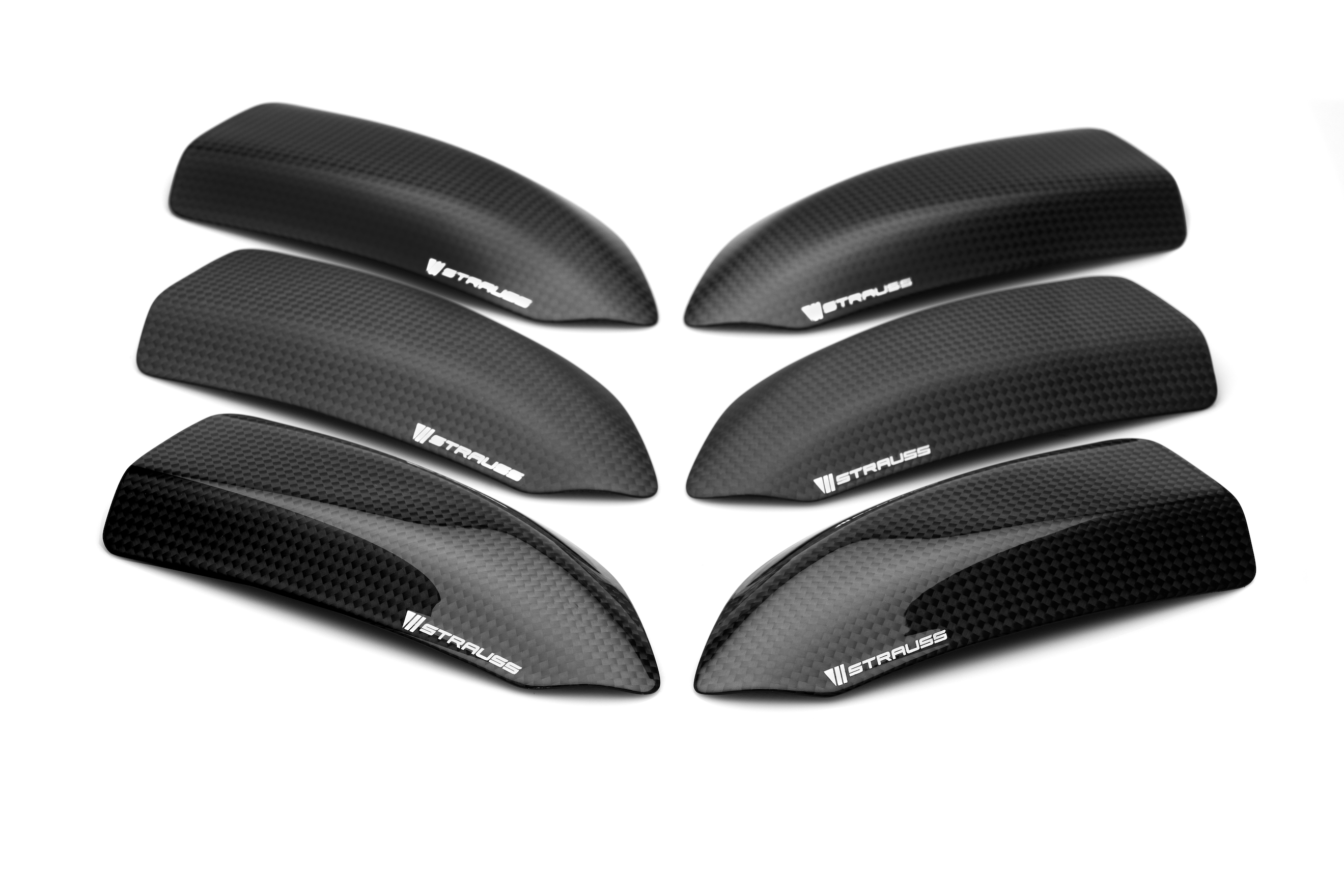 First off, it needs to be said that not all carbon fiber is equal. With the rise of cheap knock of parts in the motorcycle industry, carbon fiber needs to be selected very carefully. It is easy to make a product that looks very much like carbon fiber, but does not have the same strength or durability. When selecting carbon fiber parts, be sure to stick with a well know brand like Ilmberger, Fullsix or Strauss Carbon. For example, Ilmberger carbon fiber is made in Germany, and is used by both BMW and Ducati as the official supplier of their OEM carbon parts. The quality of carbon is very important to book the look and the overall safety of the product.
Gloss Carbon Fiber
Shiny finish
Glossy clear coated
Scratches can be buffed out in most cases
Dirt and scratches may be more visible
Easy to clean

For the glossy finish, scratches can usually be buffed out. One of the virtues is that glossy finish will provide a "clear" barrier between the environment and your carbon fiber weave. Same riders prefer this kind of gloss clear coating, because it looks very shiny. Gloss carbon fiber used to be the only available finish for carbon, so it is naturally more popular due to the history of being the only option.
Matte Carbon Fiber
Flat finish
Race look
Scratches and dirt are less visible
Scratches are not easily buffed out
Can be slightly lighter due to the lack of extra clear coat
May require cleaning agents specific to matte finish

Matte Finish carbon parts (similar to Satin Finish) have a smooth, "flat" look. This effect is created by skipping the clear coat from the production process. Matte parts follow the same production process up until the final finishing stage. Matte carbon can be a tiny bit lighter than standard carbon fiber parts since they have no clear coat. Recently matte carbon finish has become very popular due to its usage on MotoGP and WSBK race bikes. Some manufacturers such as Ducati and BMW are now offering matte carbon fiber parts as factory options.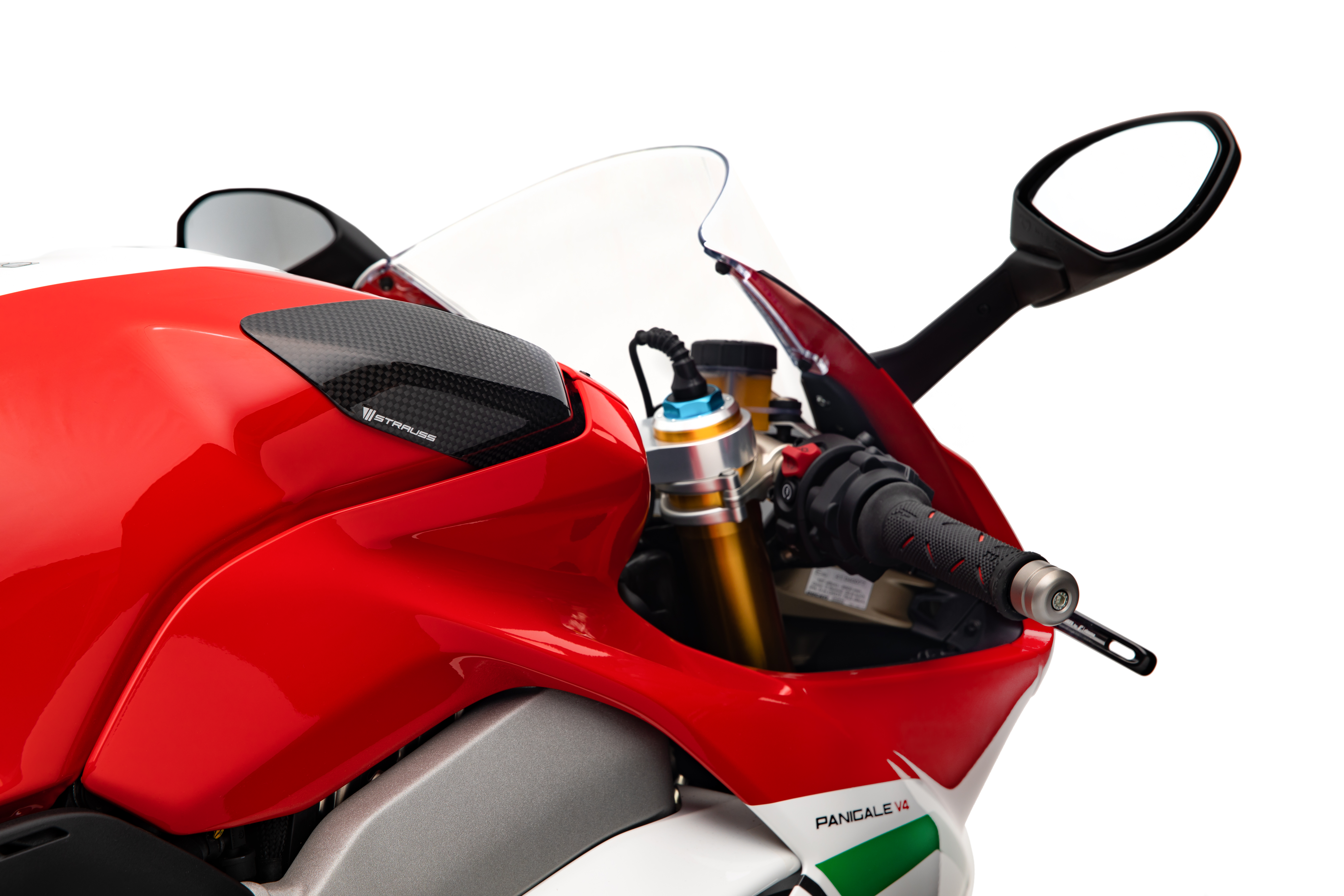 Carbon Fiber has long been used for weight savings, and is clearly a great option for adding a unique custom look to your motorcycle. Motovation Accessories has been providing the worlds best carbon fiber parts for over a decade. We work directly with the manufacturers to insure that all of the carbon fiber products we represent are truly the best options available.
SHOP Ilmberger Carbon Fiber at MotovationUSA.com
SHOP FullSix Carbon Fiber at MotovationUSA.com
SHOP Strauss Carbon Fiber at MotovationUSA.com