Best Rearsets for 2020+ BMW S1000RR
Feb 19, 2020
With the release of the BMW's newest gen of S1000RR 2020+ aftermarket companies have been quick to design and release high-end rear sets intended as an improvement over the stock OEM pieces.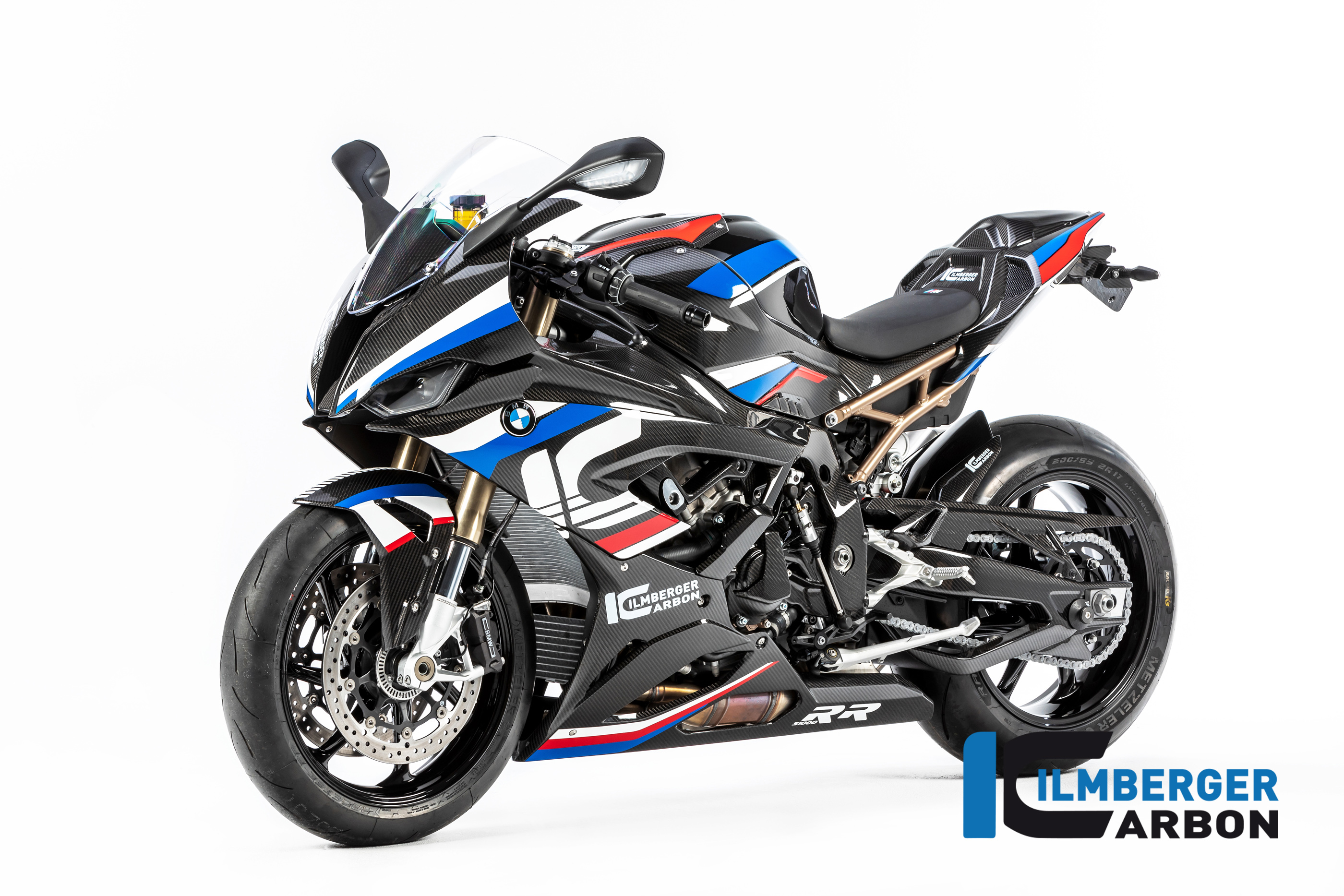 Gilles Tooling rear sets are designed for both street or track use. Many years of race derived engineering goes into every set of Gilles rear sets. Made in Germany, these have a six-times adjustment range (including Original position "0") with height adjust-ability from "0" to +30mm and a length adjust-ability from "0" to -25mm. Lightweight and stiff, these rear sets will improve your contact and improve feedback with the bike as the footpads are fixed, removing any possible movement or flex that the stock sets might have. Buttery-smooth shift/brake use comes from double ball bearing shift/brake lever pivots with the capability for reverse shift for track-focus. And for street-focused riders, these rear sets will work with the stock rear brake light setup. Icing on the cake comes in the form of Carbon Heel guards for lightweight and stiffness.
AELLA recently released their rear set offering for the 2020+ S1000RR and they are beautiful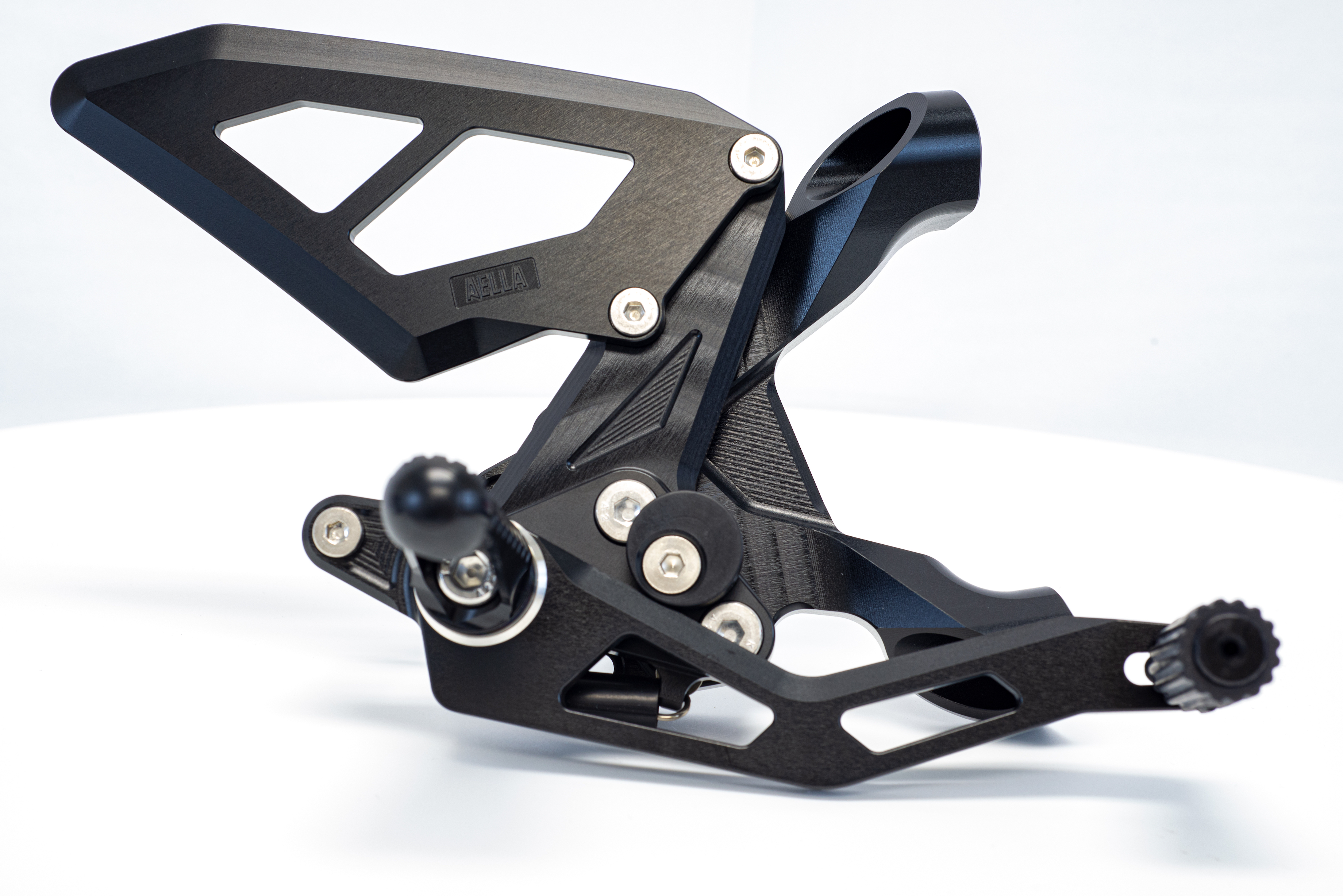 Like the Gilles Tooling rear sets, these Aella rear sets from Japan are fully adjustable for the individual rider and reverse shift capable for track-oriented riding. Extremely stiff and well made, these rear sets will certain impress anyone who uses them for street or track riding. It is important to note that Motovation includes the exhaust hanger with the rear sets. Please know that the exhaust hanger mount is not included by other sellers.
Last but not least Rizoma has released Rear Sets from the land of Italy for the 2020+ S1000RR. These rear sets are designed with the highest quality components and carry the legendary build quality riders have come to expect from Rizoma. In addition to a high adjustability for every rider, the Rizoma rear sets include foot pegs that afford better grip than stock with a much more aggressive riding position. As with the Gilles Tooling and Aella rear sets, the Rizoma's are capable of standard and reverse shift. Stiff and light, these rear sets are an excellent choice for both street and track rider.
As always, use your parts purchase to support the store that supports your sport! Every dollar you spend at MotovationUSA.com goes to supports racers all across the USA.